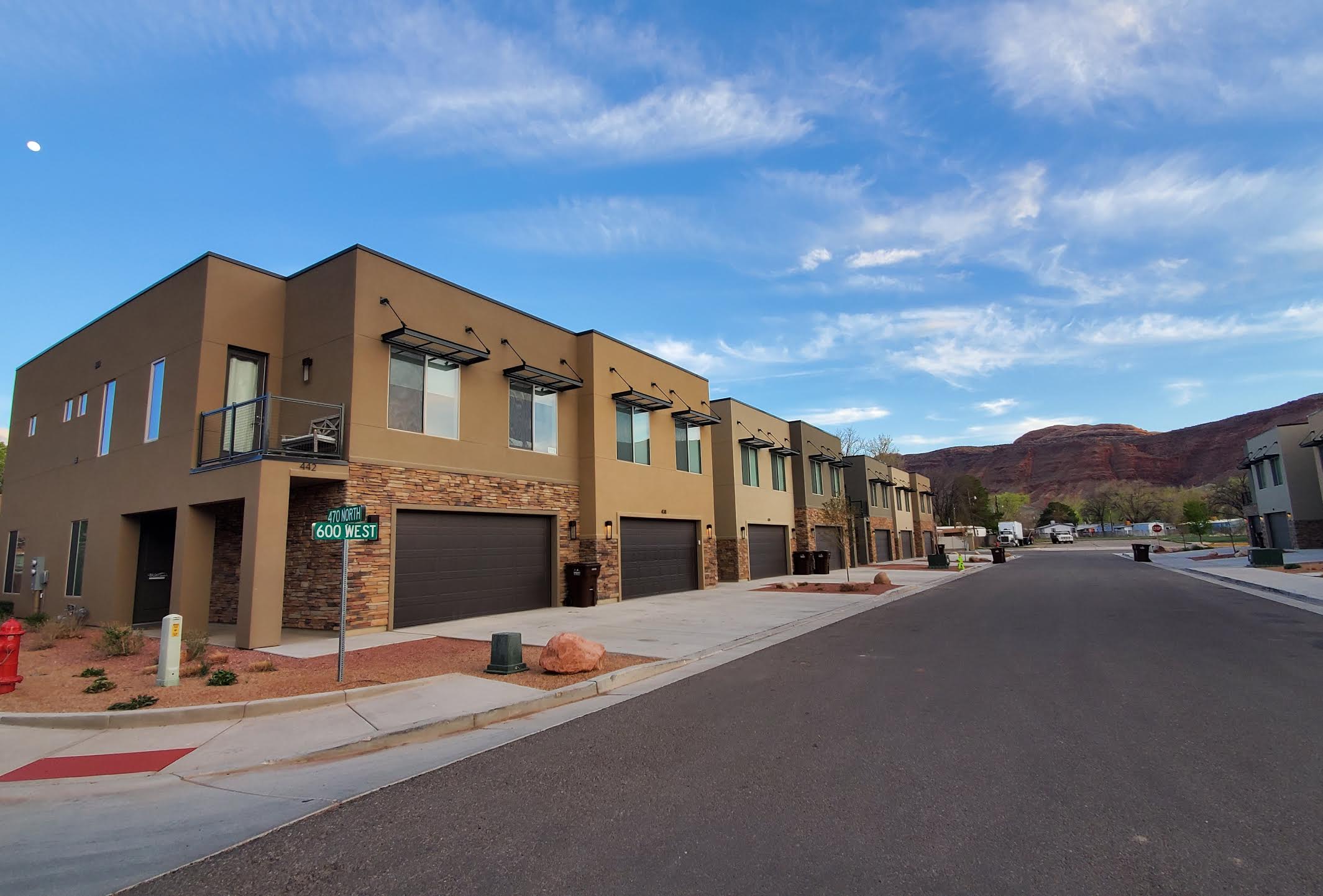 Brand new 3 and 4 bedroom condos in downtown Moab. Sleeps 8-24 per unit. Large groups are welcome as parties of 40, or more, can be accomomdated in each building. And hundreds can be accommodated with mutilple building rentals.
Entrada at Moab is Moab's newest luxury townhome development located in downtown Moab. Just a few blocks from downtown, these brand new townhomes sleep up to twelve people in beds, offer 3 and 4 bedroom floorplans with 3 full bathrooms and a full-size 2 car garage to store your Bikes, Jeeps and OHVs. Stunning views of the Rim, the Lasalle's, the Colorado River Portal, and Hells Revenge cliffs make this the perfect home base to share your next adventure with a large group of family and friends.
Located on the north side of the downtown area, Arches, Canyonlands and the Colorado River are just a few minutes away. You're walking distance from bike shops, OHV rentals, Zip-lines, rock shops, and restaurants. For the younger kids, 2 blocks away you'll find Moab's Recreation Center with two swimming pools, diving boards, skate park, and tube slide at Swanny City Park.
Each townhome includes a master bath, Jack and Jill bath, main level bathroom with shower, a large kitchen with a dishwasher, full-size refrigerator, pantry, tons of cupboard space and front loading washer/dryers. Trailer parking is available onsite!
Please follow this link to book your next stay at Entrada! Entrada at Moab