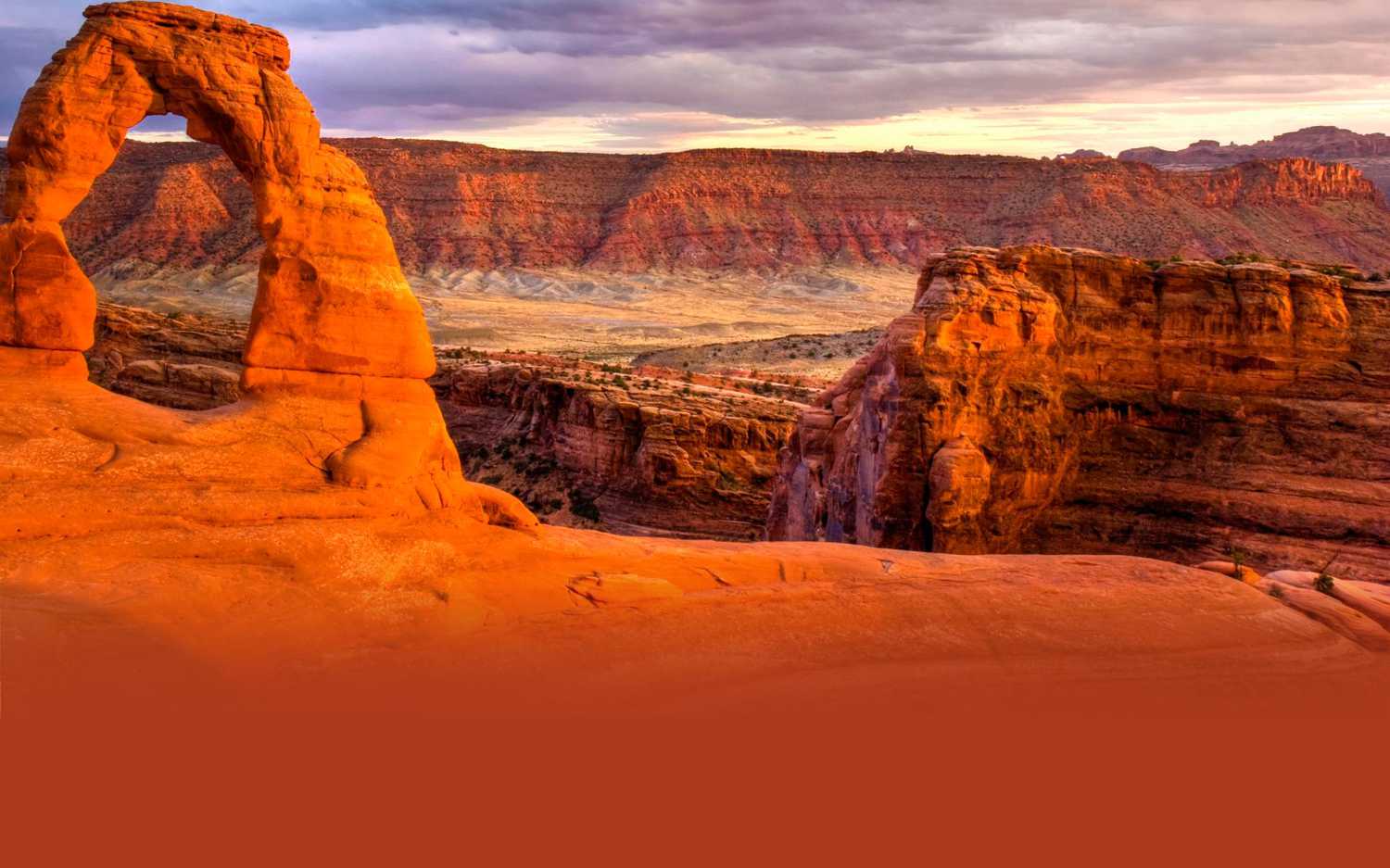 Privacy Policy
At Moab Proprety Management, we stress the importance of privacy and are committed to earning your trust by adopting high standards for the protection of your personal information.This policy applies to our website(s) and outlines the type of personal information we collect and receive, the circumstances in which we collect or receive personal information, the policies and procedures we have established outlining its use and storage, and for sharing certain types of personal information in certain limited circumstances, the procedures you should follow if you have any questions or requests in respect of your personal information or our policies and procedures and the person to whom such questions or requests should be directed, and the means by which to communicate with that person.We do not control and are not responsible for the policies or actions of third parties linked from this site and you should check directly with them since their policies and terms will govern how they handle and treat personal information.
In this policy, "personal information" or "personally identifiable information" means information about you that is unique and would actually or potentially identify you as an individual, like your name, address, email address or phone number, and that is not otherwise publicly available and is not part of your work identification and includes information you provide to us when you use our website to make or modify a reservation, establish a profile, communicate personal preferences, participate in, respond to or take advantage of special offers, or which you otherwise provide to us in the course of using our website. Aggregate information or statistics, even if compiled or derived from your personal information and then aggregated and mingled with information of others, is not personal information since it does not identify you or any specific personally identifiable information about you. We use aggregate or statistical information to better serve our guests and customers generally, to enhance the performance of our website and to generally improve how we do business.
We will provide you with opportunities to "unsubscribe" and to correct or update your personal information and describe these opportunities below, but you are responsible for ensuring the information you provide to us and that we maintain is complete, accurate and up to date. We cannot and will not be liable to you or any other party if, for any reason, you do not provide us with complete, accurate and current information or you fail to update such information in a timely manner.
HOW YOU MAY PROVIDE US YOUR PERSONAL INFORMATION USING OUR WEBSITE
By making a reservation or by using the website.
By communicating with us regarding service delivery including any profiles, preferences or special requests you may make.
By participating in a marketing initiative, survey or responding to special offers we may send you from time to time.
By registering, participating in sweepstakes, contests or otherwise entering information on or through our website.
By using web technologies such as cookies.
Below we will outline the type of information normally collected in each of these circumstances, the reasons for doing so, how we intend to use it and store it.
MAKING A RESERVATION/COMPLETING FORMS
When making a reservation or using forms on the website it is necessary to have information in order to identify you, contact you and to process your purchase and requests. This usually includes your name, address, phone number, email address, credit card number and expiration date, and language preference. It may also include, if you choose to share that information with us, your preferences regarding services we may offer, such as type of room, type of bed, and the like. From time to time, we also offer special discount offers (for example, to seniors or for children) and we may require birth dates or other qualifying information to assess your eligibility and process your reservation or participation correctly. If you elect to participate or take advantage of a promotion, package or other service that involves third parties, your personal information will be shared with that third party to the extent necessary to participate, enroll, contact or otherwise provide you with the service and process your purchase or request.
We may use the information you provide to send you offers and information about the resort's and/or hotel's services and those of select third parties. Except as we have described in this policy, your personal information will not be given to these third parties.
WE OFFER YOU THE ABILITY TO RECEIVE TARGETED, TIMELY NOTIFICATION OF TIME SENSITIVE OFFERS
To sign up for this service we require you to provide us with your email address, first name, last name, and zip code. You may unsubscribe at any time using the link provided on every offer we send you. Of course, if you change your mind, you may subscribe again at any time in the future.
BY VISITING OUR WEBSITE
Our website does not collect personally identifiable information from you or your computer when you simply visit (e.g., browse) and unless you actually provide us with personally identifiable information, we will not know or collect your name, your email address or any other personally identifiable information about you. When you request or visit a page on our website, we do log certain communications, technical and operational information and aggregate it with other similar information in order to make our website function correctly, do capacity and other technical planning and generally make our website function properly and improve it where we can. We also automatically track and collect your IP address, domain server, the type of computer and type of web browser. We use this information to better understand how visitors use our website and how we can better tailor our website, its contents and functionality to meet your needs.
More detail about the personal information we collect and the collection of information through web technologies such as "cookies," is described below.
Sweepstakes and Contests
On occasion, we conduct sweepstakes and contests that offer the opportunity to win prizes. Each sweepstakes has its own terms and conditions. Some sweepstakes require you to choose to enter and for others you will be entered automatically if certain elements described in the sweepstakes terms and conditions are met. As part of entering a sweepstakes, certain personally identifiable information such as name and email address may be required.
Contacting Us by Email with Questions or Comments
When you send us an email from our site, we may retain information such as the content, your email address, our response, and the text of any follow-up questions you may have. We may use this information, for example, to measure how effectively we address customer concerns online, to personalize your experience, and to continuously improve our service to you.
Electronic Postcards and Forwarding to Friends
From time to time our website may offer a feature that allows you to send an electronic postcard or otherwise share a message with a friend. If you choose to do so, we will ask you for your name and email address, and the recipient's name and email address, along with the text of any message you choose to include.
Collection of Information Through Web Technologies
We may automatically track and collect your IP address, domain server, the type of computer and type of web browser you are using and use "cookies" to (i) customize content specific to your interests, (ii) ensure that you do not see the same advertisement repeatedly, and (iii) store your password so you do not have to re-enter it each time you use the site.
What are Cookies?
"Cookies" are pieces of electronic information (specifically, a string of text) that your browser and your operating system store on your hard drive for record-keeping purposes. Cookies can store a user's ID and password, personalize home pages, identify which parts of a site have been visited or keep track of previous selections or purchases.
How We Issue and Use Cookies
* We issue and use cookies to enhance your visit and the services we offer on the site. We want you to be able to find the information and offers that interest you, as quickly and easily as possible. The use of cookie technology helps us to achieve that objective.
* We issue and use cookies to keep track of the areas of the site which interest our visitors most. In doing so, we can determine areas of the site that are most popular and those that are not. Many improvements and updates to the site are based on such data as total number of visitors and pages viewed.
* This information is most easily tracked with cookies.
* Visitors to the site who accept cookies may be presented with targeted messages, offers and ads on the site and via email that we believe would be of value, based on observed preferences.
* If you have registered on the site and accept cookies, we can tailor your use to your personal preferences, and it is easier and faster to take advantage of the site's benefits.
* If you have submitted your email address, you may receive targeted messages we believe you will find of value. Remember, you may request to be removed from your email subscription lists.
* Cookies can enhance the user's visit.
You can choose whether to accept or deny cookies; your browser on your computer is often initially set to accept cookies. However, you can choose to deny cookies and continue browsing the site. Keep in mind that your choice to accept or deny a cookie is different from your choice to accept/deny email messages.
Online Surveys
Occasionally, we may conduct online surveys to better understand the effectiveness of our website. Your participation in these surveys is voluntary. Information collected by us when you participate in a survey may include name, street address and email address.
WHY WE COLLECT PERSONAL INFORMATION
To establish, maintain and honor our relationship with you and to provide you with our services and those of our third party suppliers and promotional partners.
To understand and better attempt to fulfill your needs and preferences in providing services from us.
To develop, enhance, market or provide products and services or offers we believe, based on the information you provide us, you may be interested in receiving.
To manage and develop our business and operations and help us improve our services for you.
To meet legal and regulatory requirements.
WHEN DO WE DISCLOSE PERSONAL INFORMATION
Personal information may be shared internally, with corporate offices or sister companies or participating resorts/hotels/vacation homes so that they may provide the services you have reserved.
Personal information may be shared with a person who, in the reasonable judgment of the company, is acting on your behalf of or as your agent – for example, a resort, hotel, vacation, activity service provider, travel agent, secretary or corporate travel department, making a reservation for you.
Personal information may be shared with a third party involved in processing transactions you request and supplying you with services.
Personal information may be shared with a third party to perform functions, process transactions or provide goods or services to you, such as reservations handling, data processing or storage, surveys or research, to evaluate a customer's credit worthiness or in order to collect a customer's account.
From time to time we may partner with other companies to provide co-sponsored or co-branded promotions, products and services and may share your information with our co-sponsor. For example, we may co-sponsor some sweepstakes or contests on our site with other companies or we may provide prizes for sweepstakes and contests sponsored by other companies. If you enter one of these sweepstakes or contests, we may share your information with our co-sponsor or the third party sponsor.
We rely on service providers to help us deliver products and services in connection with our website offerings including airline and rental car packages, communicating news and delivering promotional materials via email and direct mail, processing credit card transactions, and administering sweepstakes and surveys.
In the event that Vibes Interactive, or part of the company merges with or is acquired by another legal entity, the personal information collected by Vibes Interactive may be transferred to that other legal entity as an asset.
Personal information may be shared with a public authority or official or those acting under government or judicial authority to protect the assets and operations of the hotel or if, in the reasonable judgment of the hotel, it appears that there may be danger to life, property or public safety which could be avoided or minimized by disclosure of the information, or which disclosure is required by law or regulation.
PRINCIPLES
We will not collect, use or disclose your personal information for any other purpose than those identified above, except with your consent.
We will safeguard your personal information from disclosure other than as identified above or with your consent.
We will take steps to protect the confidentiality of your personal information when dealing with third parties, consistent with our policy and the laws and regulations that apply.
We will strive to keep your personal information accurate and up to date and we will provide you with reasonable opportunities to access, correct and update your personal information.
You are always free to refuse to provide personal information to us, recognizing that in some cases this may limit or make it impossible for us to agree to provide you with the services or goods you may request.
You may also withdraw your consent with respect to the use of your personal information for marketing purposes at any time, subject to legal or contractual restrictions and reasonable notice, when you access or visit our website or by separately emailing us utilizing the contact information provided on this site using "Unsubscribe" as the subject line, and providing us sufficient personal identifiers so we can act effectively on your request.
If you have questions or concerns about our privacy practices or how we collect, handle or use your personal information, please contact us via the contact information provided on this site.