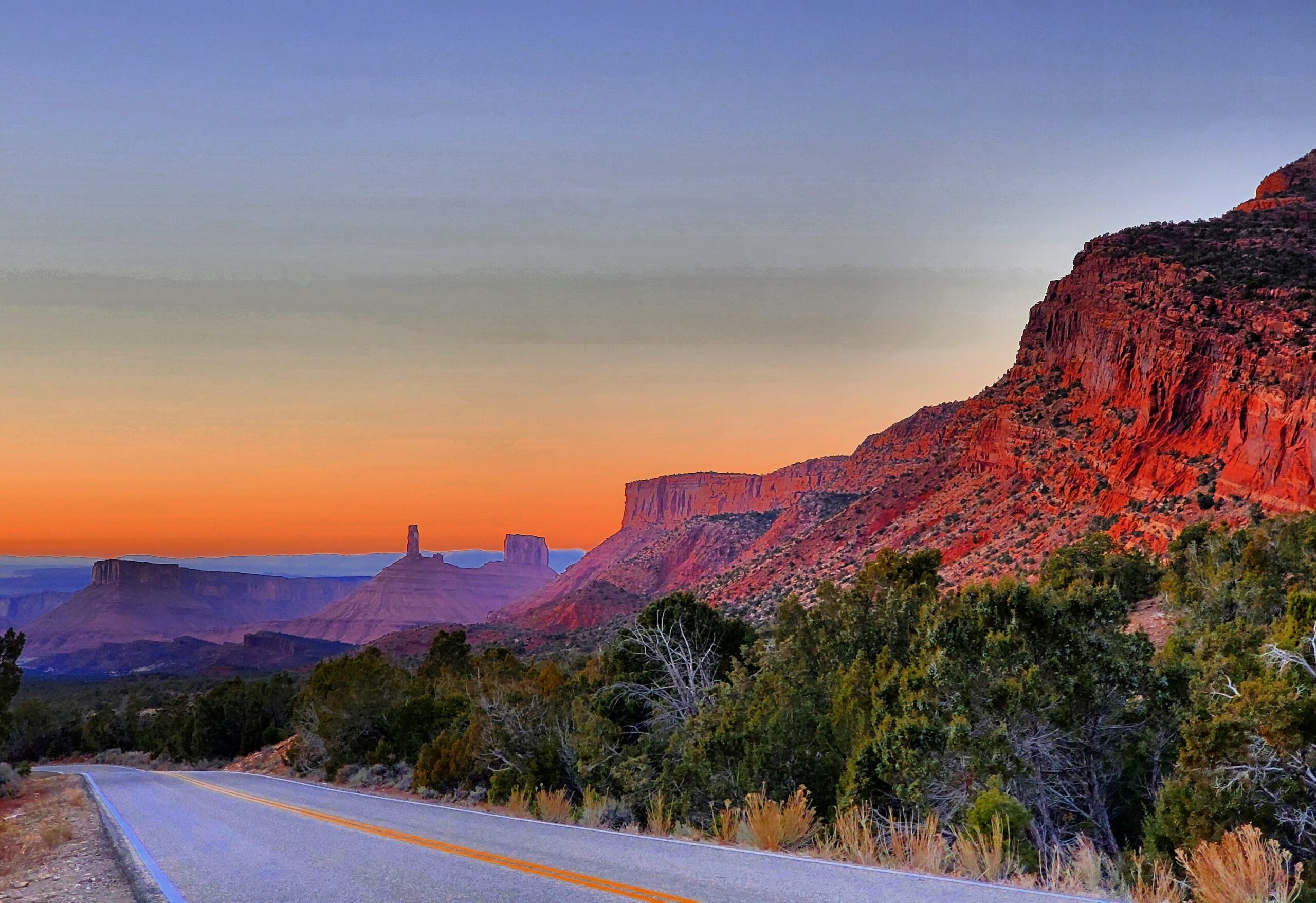 Fiery Furnace Hike
A Guide To The Fiery Furnace Hike In Arches National Park
The Fiery Furnace– A labyrinth of sandstone, arches, rocks and canyons deep in the famous land known as Arches National Park in Moab, Utah.
All hikers will love exploring the depths of Arches National Park.
This moderate hike is one that all adventure seekers should experience. Although it's not incredibly challenging from a cardio standpoint, your agility, claustrophobia and spider-man-like skills will be tested.
There is no set trail, no cairns, no GPS signal and no signs other than footprints from the creatures that roam the Fiery Furnace grounds. Are you intrigued?
Experience The Fiery Furnace Hike
You have two options for entering.
You can take a guided tour or obtain a hiking permit from the Visitor Center. If you want a permit you have to watch a video and prove you have navigation equipment– that you actually know how to use.
There is no ego in these fiery grounds; if you bring it in with you on your Fiery Furnace hike, you'll probably get lost or hurt.
If it's your first time, it's highly recommended that you go on the ranger led hike, even if you think you're a pro.
The information that you gather about Arches and the land that you are wandering is invaluable. You'll learn about the indigenous people that walked the same earth years before you, about the wildlife, plants, and overall geology. Don't worry, the ranger doesn't overload you with information and isn't talking the whole time.
Buy Fiery Furnace Tickets
Purchasing your tickets in advance is a must. The Fiery Furnace is one of the most popular hikes for people truly wanting an adventure; which is what Moab is all about. People flock from all over to come experience this epic place. You can get your tickets up to 7 days in advance at the Arches Visitor Center.
Ranger-led Loop Hike – $16/adult $8/child (ages 5-12)
Ranger-led Out-and-Back Hike – $10/adult $5/child (ages 5-12)
There are only two ranger led hikes per day.
The Fiery Furnace Hike
You'll meet your ranger at the Fiery Furnace lookout 10 minutes before the hike. Seriously, don't be late. They leave at precisely the time indicated, and once they leave, you can't go in.
Be able to fit through tight spaces
Use your hands and feet to scramble
Wear sturdy hiking shoes
Bring a minimum of 1 quart of water
At the takeoff time, your ranger will lead you into the furnace and tell you what to expect.
You'll start off with a bang by climbing over boulders, dodging trees, walking through narrow canyons, and climbing through mini arches.
Don't worry, the ranger will stop at the perfect times, giving you much needed rests throughout. The breaks are perfect because it makes the hike less intimidating. You aren't moving at an unbearable pace, you don't have to worry about where you are going, all you have to do is keep your feet in front of you and take in the breathtaking scenery.
The landscape looks like it doesn't belong on this planet. You'll be squeezing through the canyons, sliding down rocks, jumping across big cracks in the earth and putting your agility skills to the test.
The ranger will point out various hidden arches and different landscapes.
The last stop of the Fiery Furnace hike is something truly special. It's a huge amphitheater–you'll feel like you are legitimately on mars. It's probably one of the most humbling, serene, peaceful moments that you'll ever experience.
You won't come out of the Fiery Furnace the same person. If you can't stand the heat, stay out of the furnace.