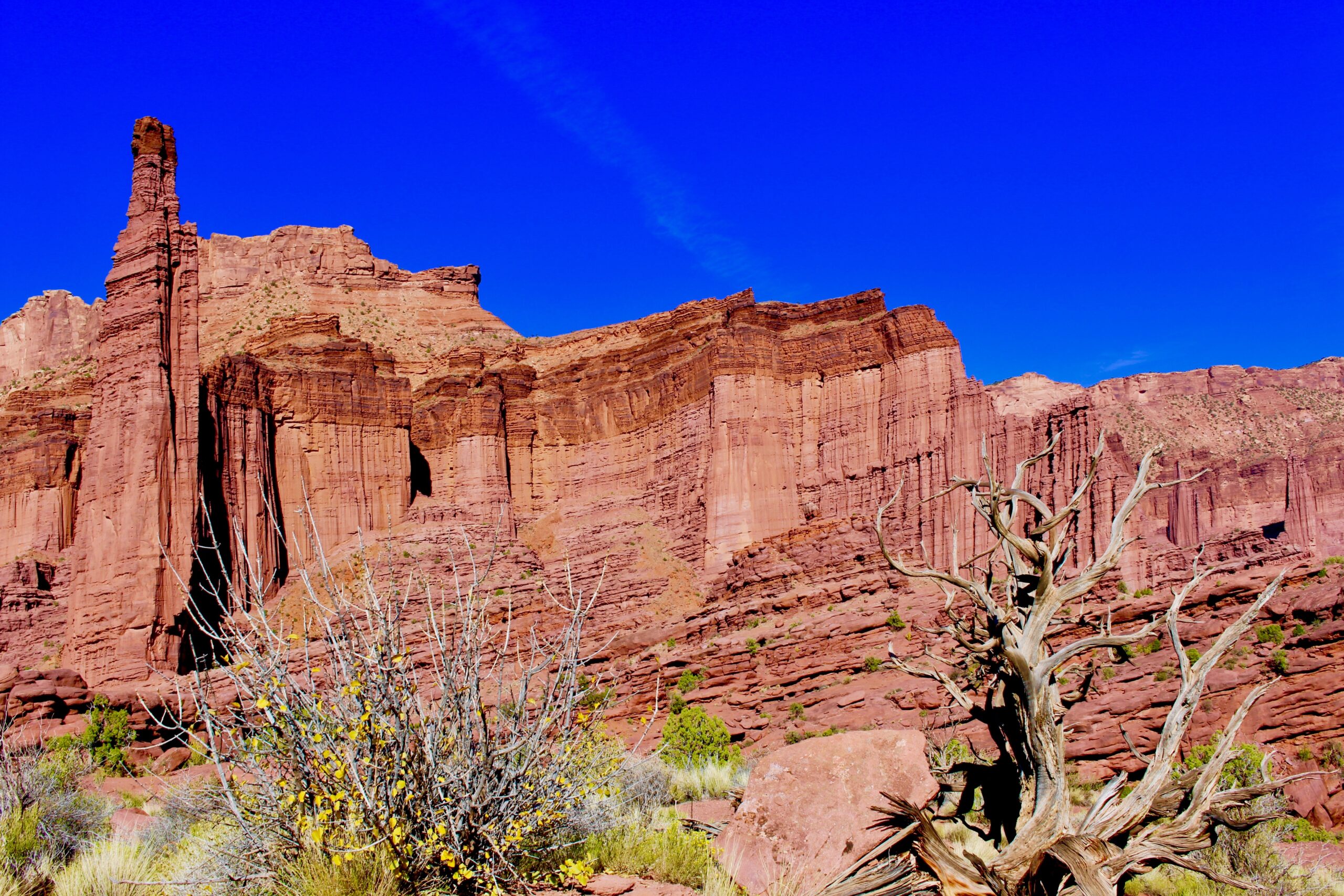 Terms and Conditions
Moab Property Management (MPM) /Moab Lodging Vacation Rentals Rental Agreement
You agree to rent the condo described in your confirmation for the dates and rates specified.
You agree to the following Payment and Cancellation policy:

Payment is due in full at the time of booking. This includes our variable Reservation/Service fee. Reservations may be cancelled or modified at no charge within 24 hours of booking, provided that the arrival dates is more than 48 hours away. After 24 hours, or if the reservation is less than 48 hours away, reservations are non-refundable. A cancellation after 24 hours, or within 48 hours of arrival, will result in a forfeiture of 100% of the total cost of the reservation. No exceptions will be made under any circumstances. Cancellation insurance is available for guests who are concerned about cancelling. Please contact us for pricing.
Alteration Fee: If you alter your reservation in such as way as to reduce the overall price, you will still be subject to the initially agreed upon price. This includes, but is not limited to: reducing the numbers of nights, reducing the number of people on the reservation, or moving your reservation to an accommodation with a lower nightly rent. Alterations, changes or moves within 14 days of arrival are considered the same as a cancellation and will be subject to item 2a above.
If your stay is 14 nights or longer, you are subject to the following additional terms and conditions:
For any booking where the total cost is over $3,000, we request that you provide a credt card, but pay only via Electronic Check (E-Check).
There will be a mandatory clean performed by Moab Property Management's housekeeping staff once per week. An additional charge of $5 per night, or direct billing in the amount of $30/hour, will be added to your stay in order to cover the cost of these weekly cleans. This weekly clean will consist of new bed sheets, bed making, vacuuming, bathroom cleaning, and kitchen cleaning (Guests are always responsible for cleaning their own dishes, and taking out their trash).

Rates are subject to change at any time. Rate quotes will only be honored at the time they are issued, and will not be guaranteed for any time in the future. In the case of a typographical or human error, the corrected, computer generated rate will take precedence.
If there are any problems or issues at the unit, you must notify our office immediately. No refunds will be issued, and we will not be able to move you another unit, after you have stayed the night.
You agree that the number of persons staying at the unit is accurately reflected in the original rental request, and in your rental confirmation. MPM performs per person pricing. This allows us to make larger units available to smaller parties, while insuring enough income to compensate for the higher utility bills and increased wear and tear caused by larger parties. It also allows us to properly prepare the unit for the incoming reservation. You agree to allow MPM to charge for additional occupants reported on the rental agreement that were not on the original reservation. A penalty of $25 per person per night will be charged for unreported occupants.

The condo will be prepared to accommodate the original party size only. This means it will be prepared with enough beds, bedding, towels, etc. for the original party size, no more.
Additional bedrooms may be locked off if not needed as to reduce unneeded cleaning. IE. For a party of 2 staying in a 3 bedroom unit, we may lock off up to 2 bedrooms.
Beds, bedding, towels, etc., may be moved to other units if not required in the unit you specified. (For example, if you report a party size of 4, and rent a condo that can accommodate up to 8, we may move items, such as beds, to other units making this unit suitable for only 4 people). Please ensure that you accurately report your party size, so that everyone may be properly accommodated.

Currency Conversion, Payment Processing and Other Fees:

You agree that MPM will not responsible for any currency conversion or other fees charged by your bank, credit card company, or payment processor. MPM will collect the entire amount of rent, and you are responsible for any and all fees charged by your bank or payment processor.
If you cancel, you understand that some fees may not be refunded to you. You absolve MPM of any responsibility regarding these fees, and agree to pay them if required. MPM cannot and will not, under any circumstances, refund or pay for fees that MPM does not charge.

Keys:

Your rental has either a digital lock or a lockbox. The code for either lock is included along with your welcome kit that was emailed to you. Please verify that you have this code before departing on your trip.
Digital Lock: Your unit may be upgraded to have a digital lock. If so, you will not be issued keys. You will simply key in the code to gain access. When leaving the door will either lock automatically, or you will need to press the lock symbol to lock the deadbolt.
Lockbox: Use the code given in your welcome kit to gain access to the key in the lockbox. There will be two additional keys for you inside the unit. You must always leave a key in the lockbox. This prevents your party from being locked out.
If you do not leave a key in the lockbox, and lock yourself out, you may come to our office during business hours to pick up a replacement key. If you lock yourself out, and cannot come to our office, there will be a $20 charge to bring you a replacement key onsite. If you lock yourself out after normal business hours, there will be a $40 charge to provide you with a replacement key. This will be billed to the credit card on file. We also will not be able to perform maintenance requests on your unit if you remove the key from the lockbox.

You are placing a reservation on the unit described above. However, circumstances sometimes dictate that reservations be moved. These circumstances include, but are not limited to, Acts of God, property damage, repairs, property sales, owner considerations, and scheduling conflicts. Moab Property Management reserves the right to move your reservation to a comparable unit if it deems necessary.

A comparable unit is defined as a unit in MPM's rental pool having the same number of bedrooms and similar accommodations (when available). When not available, the closest possible analog will be used.
If your reservation must be moved, every effort will be made to find you a similar unit in the same area.
If your reservation is moved to a unit with a lower nightly rental rate, you will immediately be refunded the difference.
If your reservation is moved to a comparable unit with a higher nightly rental rate, you will receive a free upgrade.
If no comparable unit can be found, you will be offered the option of upgrading your reservation at a discounted rate. This rate will be determined by MPM and is intended to be fair to both the Property Owner, and the Guest.
If no other units are available, or you do not want to pay the discounted rate for an upgrade, a full refund will be issued. MPM agrees to waive any cancellation fees in this instance.

Pets:

You agree not to allow any pets on the premises, unless you are in a pet friendly unit, prior approval has been obtained and a pet fee is reflected on your rental invoice.
There will be a $250 penalty if pets are found to have been on the premises, and no pet fee has been collected. Please call our office beforehand in order to avoid this penalty.
If approval is obtained, and you do bring a pet onto the premises, you understand that you are required to clean up after your pet. The HOA has recently been empowered to levy fines on renters who do not clean up after their pets. You agree to pay for any fines levied as a result of a failure to clean up after your pet.
Pets are not allowed onto any furniture or beds. Some guests are allergic to pets, and pet hair can be very difficult to remove from upholstery and bedding. If bedding or furniture requires special cleaning after your departure, you agree to pay for that cost.
If any extra cleaning is required as a result of a pet being on the premises, you agree to allow MPM to charge the credit card on file for the extra cleaning. Cleaning is billed at our current housekeeping rate.
The garages and courtyards at some of our units can become very hot or very cold dependent on the season. Pets are not to be left alone in inhumane conditions. You agree that you will not leave pets unattended at any time.
While we have non-pet units, MPM cannot guarantee that pets have never been in those units. We will make our best effort to make our units suitable for all guests, but we cannot guarantee against pet allergies. If you check into a unit and have issues with allergies, please let us know ASAP. If possible we will move you to another unit. However, during very busy times we may not be able to move you. We cannot move reservations once the beds and/or facilities have been used.

Pool and Hot Tub (certain condo complexes may provide you with access to a pool and/or hot tub):

No glass is allowed in the pool or hot tub areas. The water must be drained in the case of any glass breakage, and this will make the pool or hot tub unavailable during that time.
The Home Owners Association may open the Pools/Hot Tubs late, or close them early due to inclement weather.
The Home Owners Association also reserves the right to close the Pools/Hot Tubs when maintenance is needed, or due to inclement weather.
Moab Property Management has no control over the Pools/Hot Tubs at the Condo Complexes and therefore cannot guarantee access to these amenities during your stay. Hence no refunds will be issued due to Pool/Hot Tub closures.

Rim Village

Outdoor Pool. Scheduled to be open April 1 – October 31
Hot Tub. Scheduled to be open year round.

Rim Village Vistas

Outdoor Pool. Scheduled to be open April 19 – October 20
Hot Tub. Scheduled to be open March 8 – November 24

Solano Vallejo

Outdoor Pool. Scheduled to open April 1 – October 31

The Cottonwoods at Williams Way

Indoor Pool. Scheduled to be open year round.

Tierra Del Sol and South Gate Village

Outdoor Pool. Scheduled to be open April 1 – October 31
Hot Tub. Scheduled to be open year round

Smoking is not allowed on the premises. You agree to prevent any member of your party, or any guests that you allow onto the property, from smoking inside the unit or garage. Please also refrain from smoking near open door or windows. A $250 fine will be assessed if any smoking was done in the property, or if there is any smoke smell in the property upon departure.
Guests are expected to clean their own dishes, and take out their own trash. Trash is not to be collected in the garage or other storage areas, and must be taken to the dumpsters or trash receptacles on site immediately. This will ensure that the property is kept clean and will prevent pests from intruding into the unit.
Children:

While children are welcome in these units, they are not childproofed. You agree to absolve Moab Property Management of any damages related to any injuries that may occur.
You are responsible for supervising any children you allow on the premises at all times.
If any extra cleaning is required as a result of children being on the premises, you agree to allow MPM to charge the credit card on file for the extra cleaning. Cleaning is billed at a rate of $20/hour.

High Speed Internet Access may be available at your unit. The service and equipment for this service is provided by Frontier Communications, Emery Telecom, or River Canyon Wireless, not Moab Property Management. Additionally you will need to provide compatible equipment (laptop, wireless card, etc.) in order to access the internet. While internet access has been tested, Moab Property Management cannot ensure that your equipment is compatible, and properly configured. Although MPM will do all it can to provide you with internet access, we are not an ISP, and have no control over the service provided by the above companies. Additionally, the above mentioned ISPs do not perform service calls on the weekend. Therefore Moab Property Management cannot guarantee internet access, and no refunds will be issued due to internet connectivity problems.
While RVs & Motorhomes are welcome to park at most of our facilities, there are several rules and restrictions that must be abided by:

RVs/Motorhomes are not allowed in the driveways of the units. They may only park on the street or in the designated parking area for the facility. Most complexes have large truck/RV parking nearby. Please contact MPM with any parking questions, and we'll happily help you find a parking place for your RV.
RVs/Motorhomes must be parked in the "Bone Yard" at Pack Creek Ranch, not on interior roads.
RVs/Motorhomes cannot be plugged into your rental unit. This is both an MPM and HOA policy. Fines for plugging your RV or Motorhome into a rental unit are $100 per night from MPM plus the applicable fine amount charged by each individual HOA.
RVs/Motorhomes may not be used to circumvent occupancy rules and restrictions. You may not have a portion of your party living in the RV/Motorhome during your stay. Again, this is both an MPM and HOA restriction. You must properly report your entire party size, and all of your party should stay in the rental unit. If your party size is greater than what your unit can support please upgrade to a larger unit, or rent an additional unit.

Tents or other temporary structures are not allowed to be erected on or around any of MPM's unit. All members of your party must be properly reported, and must stay inside your unit.
You agree to leave the property in as good as good a condition as it was when you arrived. If your party, or any guest you allow on the property, causes any damage to the unit you agree to pay for any repairs, or replacement of items as needed. You agree to allow Moab Property Management to charge the credit card or payment method we have on file for these damages or additional cleaning fees.
You agree to keep all members of your party off the stucco walls, gates, and other structures on and about your rental. Stucco, in particular, can be easily damaged if not treated properly. Climbing is not allowed on any structures in your rental, or any structures in the complex.
A violation of any of the terms in this agreement is grounds for immediate removal without refund.